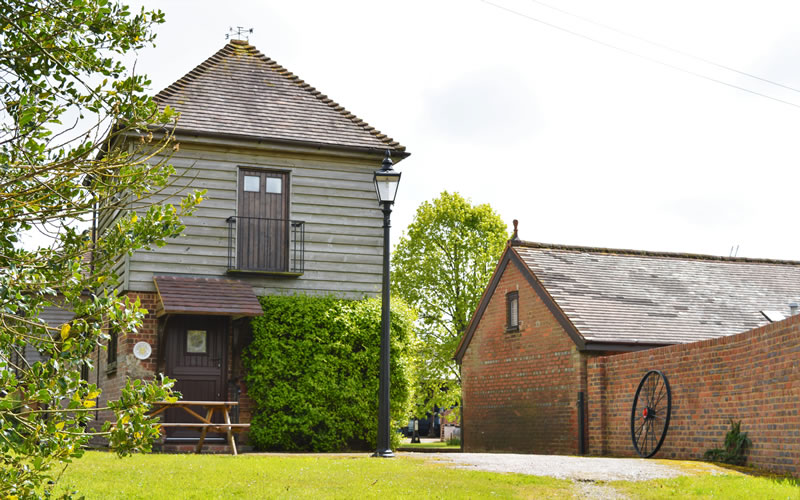 Hastings is a popular destination for holidaymakers looking for a mix of beautiful countryside, rich history, and fun seaside activities. Situated in East Sussex, just six miles from the town centre, Hastings offers something for everyone, from its famous pebble beach to its historic Old Town and famous landmarks.
One of the best things about Hastings is its selection of holiday cottages. If you're looking for accommodation in Hastings, then a self-catering holiday cottage is a great option. Our converted dairy farm buildings offer the perfect base for your Hastings holiday, with four self-contained cottages each with private gardens and fully fitted kitchens. Every bedroom has an en-suite bathroom or shower room, and the living rooms have fireplaces and central heating for added comfort. All bed linen, towels, and kitchenware are provided, and there's ample parking in the farm's car park. Unfortunately, we do not allow pets, and our weekly bookings run from Saturday to Saturday.
Now, let's talk about why Hastings is such a great holiday destination. The town is known for its stunning coastline, with a pebble beach that stretches for miles. The beach is perfect for a relaxing day out, with plenty of opportunities for sunbathing, swimming, and water sports.
If you're looking for a more active day out, then Hastings offers plenty of opportunities for adventure. You can take a walk along the Hastings Country Park, which boasts stunning views of the coastline, or explore the historic Old Town, which is home to a variety of shops, restaurants, and attractions.
One of the most famous landmarks in Hastings is the Hastings Castle, which dates back to the 11th century. The castle ruins offer a glimpse into the town's fascinating history, and the views from the top of the castle are breath taking.
Hastings also has a bustling market scene, with a variety of markets taking place throughout the week. The biggest market day is Wednesday, where you can find everything from fresh produce to handmade crafts.
When it comes to food, Hastings is famous for its fresh seafood. The town has a variety of seafood restaurants and fish and chip shops, where you can sample the local catch of the day.
In summary, a holiday in Hastings offers a mix of stunning countryside, historic landmarks, and fun seaside activities. And if you're looking for the perfect accommodation for your Hastings holiday, then our self-catering holiday cottages offer comfort and convenience in a beautiful rural setting.
When
All year round
Where
Park Farm.
2 Park Farm Cottages,
Breadsell Lane,
St Leonards-on-Sea,
East Sussex.
TN38 8EB