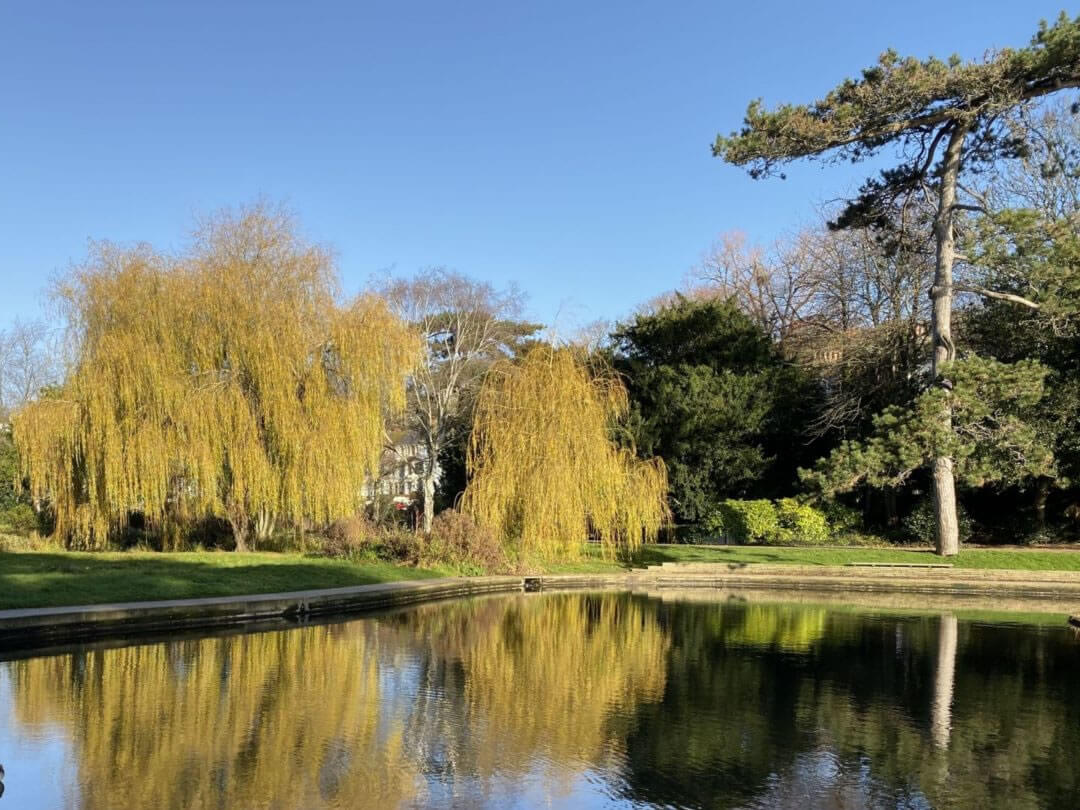 Autumn is a glorious time to enjoy the trees in Alexandra Park in Hastings and the Friends of Alexandra Park have published a Tree Walks guide to help you enjoy some of their favourites.
The park in the centre of Hastings boasts a 'nationally significant' collection of trees and is one of the best public parks in the UK Britain in which to enjoy and learn about them. Alexandra Park is nestled in a natural valley well protected from high winds and has a temperate climate which permits a fantastic variety of trees to thrive and grow to spectacular maturity. In fact the Park is host to no less than nine 'champion' trees (the tallest or largest of their kind in the UK and Eire) with four more champions found growing in woods close by!
The guide's authors "encourage you to observe closely: What are the leaves like? What shape
is the tree? What colour is the bark? What makes this tree different from others you have seen? (But please treat the trees with respect; for example, do not pull bits off.)
The fact that the trees change their appearance through the seasons offers the perfect excuse to repeat the tree walks in Winter, Spring and Summer too.
Large Print versions of their booklet are available on request. Please call 01424 451066.