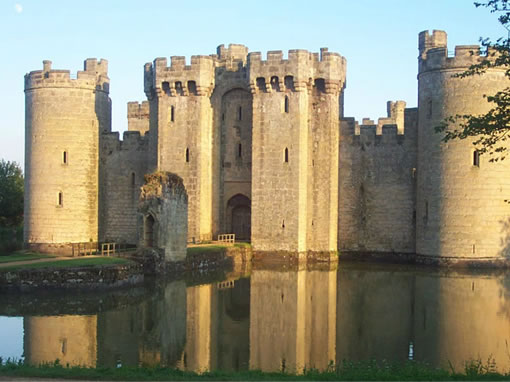 Enjoy Free entry to Bodiam Castle, East Sussex on selected dates from 12th to 18th September as part of the National Trust's Heritage Open Days.
Bodiam is a stunning 14th century moated castle which hints at medieval glory. The castle was built built between about 1380-85 by Sir Edward Dallingridge and his wife Elizabeth. These turbulent years witnessed the social upheaval resulting from the Black Death in 1348 and the royal arguments that led to the War of the Roses. Throughout this period England was at war with France and as a soldier of fortune in north-western France Sir Edward earnt prestige and wealth.
There are a range of delicious snacks and refreshments available at Wharf tea-room and Castle View café within the grounds. The Wharf Tea-room by the river and the main car park is opens daily. The Castle View Café opens seasonally.
When
12th – 18th September 2022
10:00 – 17:00.
Where
Bodiam Castle
Bodiam,
near Robertsbridge,
East Sussex,
TN32 5UA