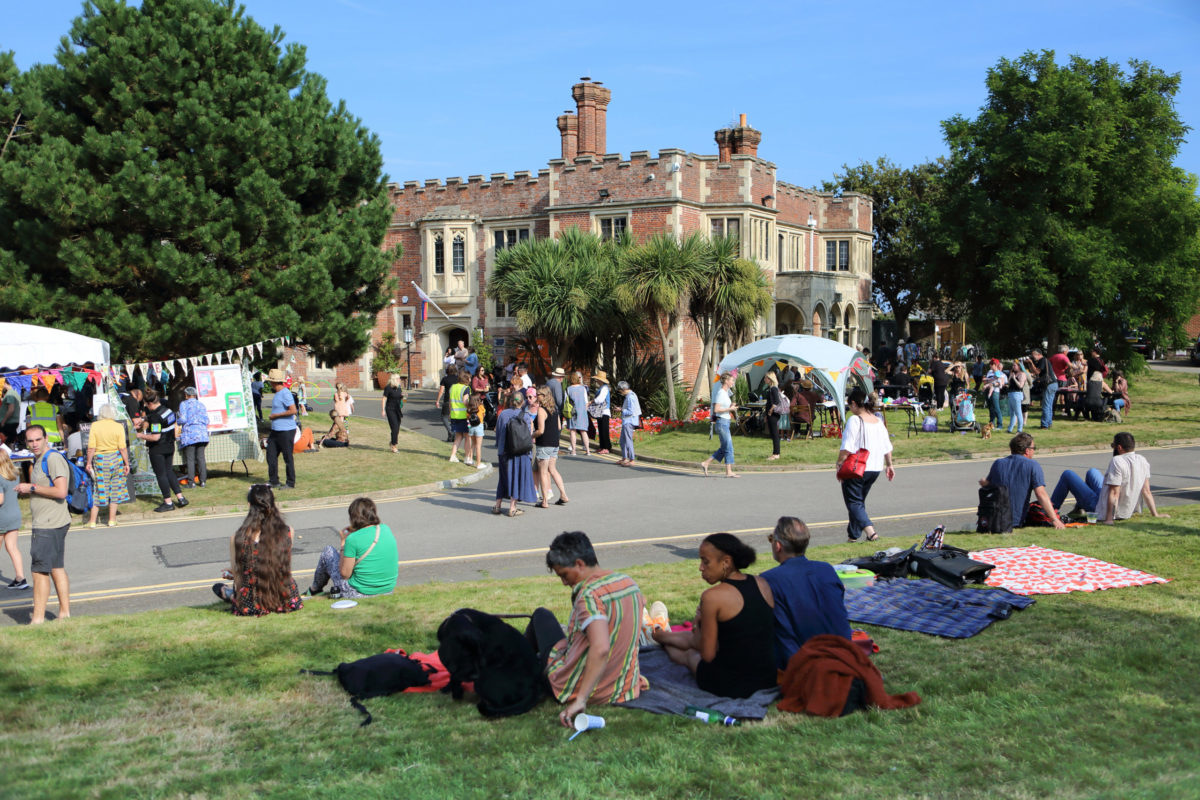 The Hastings Museum & Art Gallery is justifiably proud of a global collection that inspires visitors and connects communities.
Its work can be divided into five areas: collections development, exhibitions, events, learning and projects. In 2022 the Museum was a Finalist in the Museums + Heritage Awards Community Engagement Project of the Year for What's in the box?
Jason and his Argonauts is a major new exhibition of vibrant and thought-provoking artworks by artist Jason Wilsher-Mills. Taking inspiration from his ancient Greek namesake, Jason worked with disabled communities around the UK, to explore themes of disability.
The exhibition tells stories from these communities, mixing them with Jason's own biography, creating new stories and myths. At the centre of this exhibition is a richly decorated inflatable Argonaut sculpture. It is accompanied by Jason's other vibrant, hyper-joyful digital lightbox paintings and the Corby Angel interactive digital artwork, which dances, spins and responds to hand gestures. From 9th July 2022 to 4th September 2022.
The Museum itself was founded in 1890 by Hastings & St Leonards Museum Association and in 1905 was transferred to public ownership. Today the museum is part of Hastings Borough Council and their work is overseen by the Museum Committee whose membership includes local councillors and representatives of Hastings & St Leonards Museum Association.
There is no need to book, just drop in. The Museum is free to visit and have free parking in the grounds.
When
Open from Tuesday to Saturday, 10am – 5pm and on Sundays between 11am – 4.30pm.
Where
Hastings Museum and Art Gallery
John's Place
Bohemia Road
Hastings
TN34 1ET