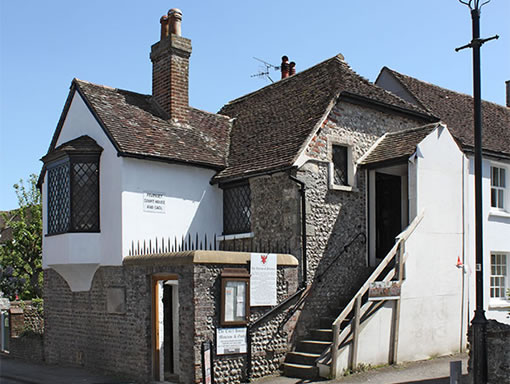 Pevensey Courthouse Museum is an intriguing destination in the heart of 1066 country. From Tudor times until 1886 the building served as a courthouse with prison cells and an exercise yard. The building then served as the town hall. The prison cells were utilised again to hold a captured German Airman who was shot down during World War Two.
The museum's timber ceiling dates from the 17th century with the porch, exercise yard and prison cells, including the adjacent Judge's robing room, were added around 1830.
When
Open May to mid October.
Plus half-term and April openings.
Wed to Fri & Bank Holidays 11 – 4.
Weekends 1.30 – 4.00pm.
Please check website to confirm.
Where
The Pevensey Court House Museum and Gaol
High Street
Pevensey
Sussex
BN24 5LG